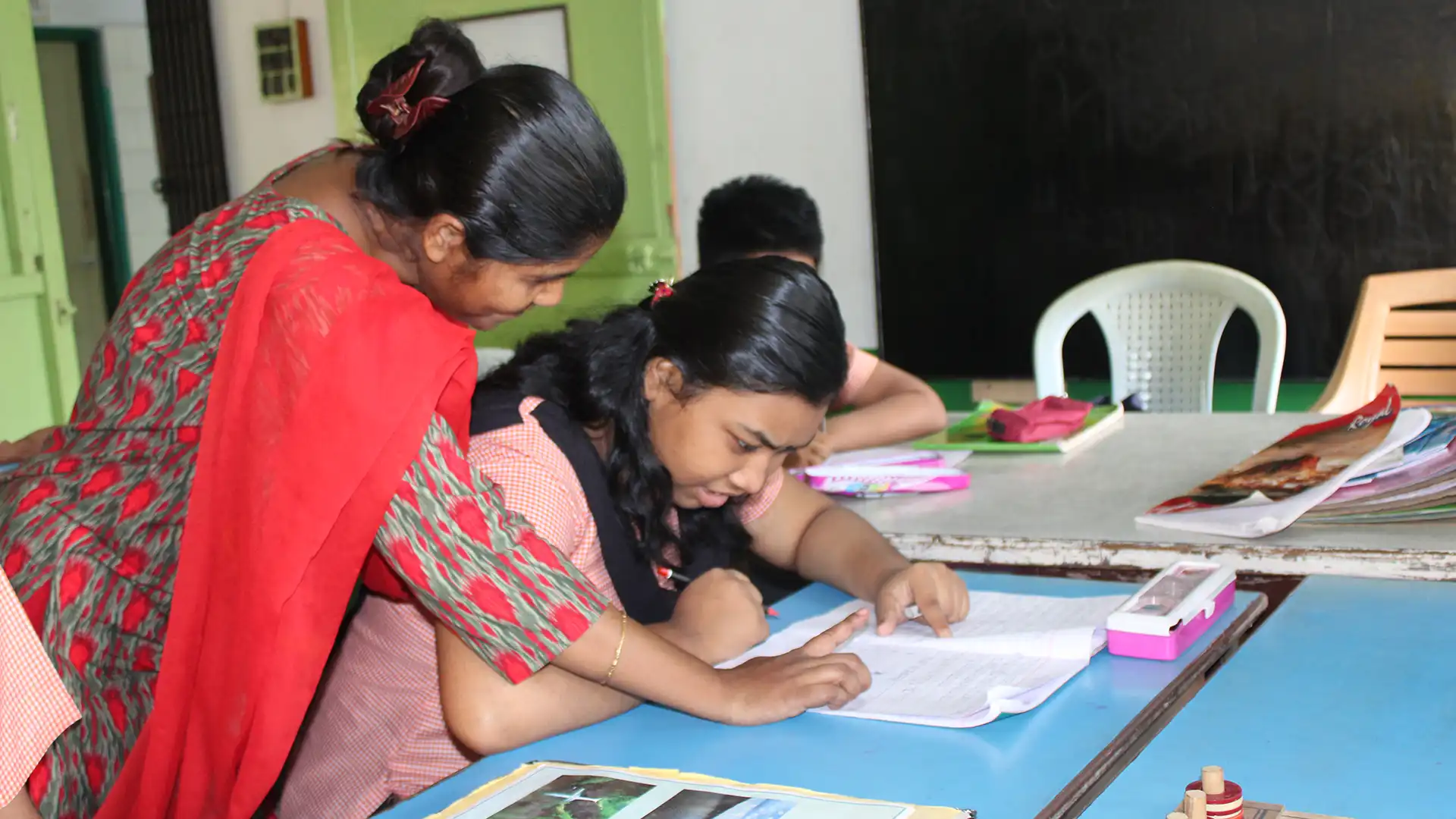 Education for Persons with Intellectual Disability and associated conditions like Autism, Down's Syndrome Cerebral palsy etc.
We have a very comprehensive special school. The curriculum includes functional learning as well as open basic education of NIOS system.

We provide :
All type of necessary service as per individual need of the student by trained and registered professionals
Standardized checklist for assessment and programming
Individualized learning.
Classes with adequate space for teaching and group activities.
Resource Room.
Smart class room with large smart TV and audio system.
Attractive Environment – Building as Learning Aid.
Extensive use of innovative teaching aids.
Computer basics.
Prevocational Training.